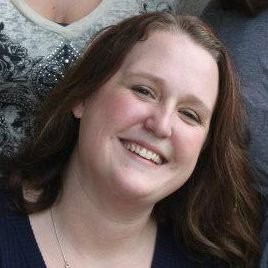 Down in the Sunshine State, Denise Guira embodies the tenants of positive risk management. As the Vice President of Integrated Risk at MIDFLORIDA Credit Union, she leverages risk exposure as an opportunity for growth, collaboration, and education. She finds approaching each day with a level of positivity is critical to finding the right approach when discussing risk with her colleagues. "It is important to illustrate the balance between business need and acceptable risk using language and examples that resonate with your audience," she explains.
Fresh out of college, Denise found herself facing the common problem of how she wanted to use her Communications degree. She accepted a position at a local credit union call center while she tried to figure it out. She bloomed from there; applying credit union ideals, serving in multiple roles such as training and compliance, and working for many credit unions serving her community. Over the course of the next sixteen years, she developed a passion for her role, especially within the cooperative environment of people helping people. When her credit union merged with another, she found a new role at MIDFLORIDA. There, she has carved out a place for herself in integrated risk.
Turning Risk into an Opportunity
She credits this time spent wearing multiple hats and learning at the smaller credit unions she "grew up at" as what helped her learn to blend her skills in communication with enterprise risk management. It is often challenging to balance business need and business protection when considering risk. Each decision involves risk, and that must be looked at from the organization holistically. Her strength lies in being the collaborative voice, often serving as the facilitator of risk conversation across the enterprise.
Her ability to take large and complex concepts and ideas in risk management and distill them in a way everyone can understand has been a key piece of her success. "I try to be rational and realistic in the picture I'm presenting," she says. "It's important to have a good understanding of what the actual impact is." If Denise needs to address a difficult topic, she makes sure she is telling the risk narrative with the accurate level of intensity and urgency it requires. Sometimes that means being introspective about how she is interpreting and processing a conversation. Denise cautions, "It is important to remove your own personal influences and set your risk barometer correctly. You must manage the voice of risk to maintain the credibility and confidence your team has in you."
What's On the Horizon
Over the course of her career, she has seen the approach to enterprise risk management evolve. The risk conversation has changed with the regulators. Instead of risk being a "check the box" issue, it is now used to tell a story within the organization. In addition, they are using more technology to highlight risk exposure across an enterprise. This helps organizations save time in data processing and analytics, allowing them to react quickly and effectively. Understanding the organization's "big picture" of risk acceptance and tolerance can create a shift from reactive decisions and process assessments to using risk as a forecasting tool of strategic growth.
Denise's advice to anyone uncertain about being held responsible for their organization's risk narrative? Lean into it. "People fall into these positions because they do well at their job," she says. "Risk can be scary, but ultimately you do it every day of your life anyway. You probably did it the last time you bought a car. Apply those same principles to your work day and it gets easy." To learn more about Denise, visit her LinkedIn page.