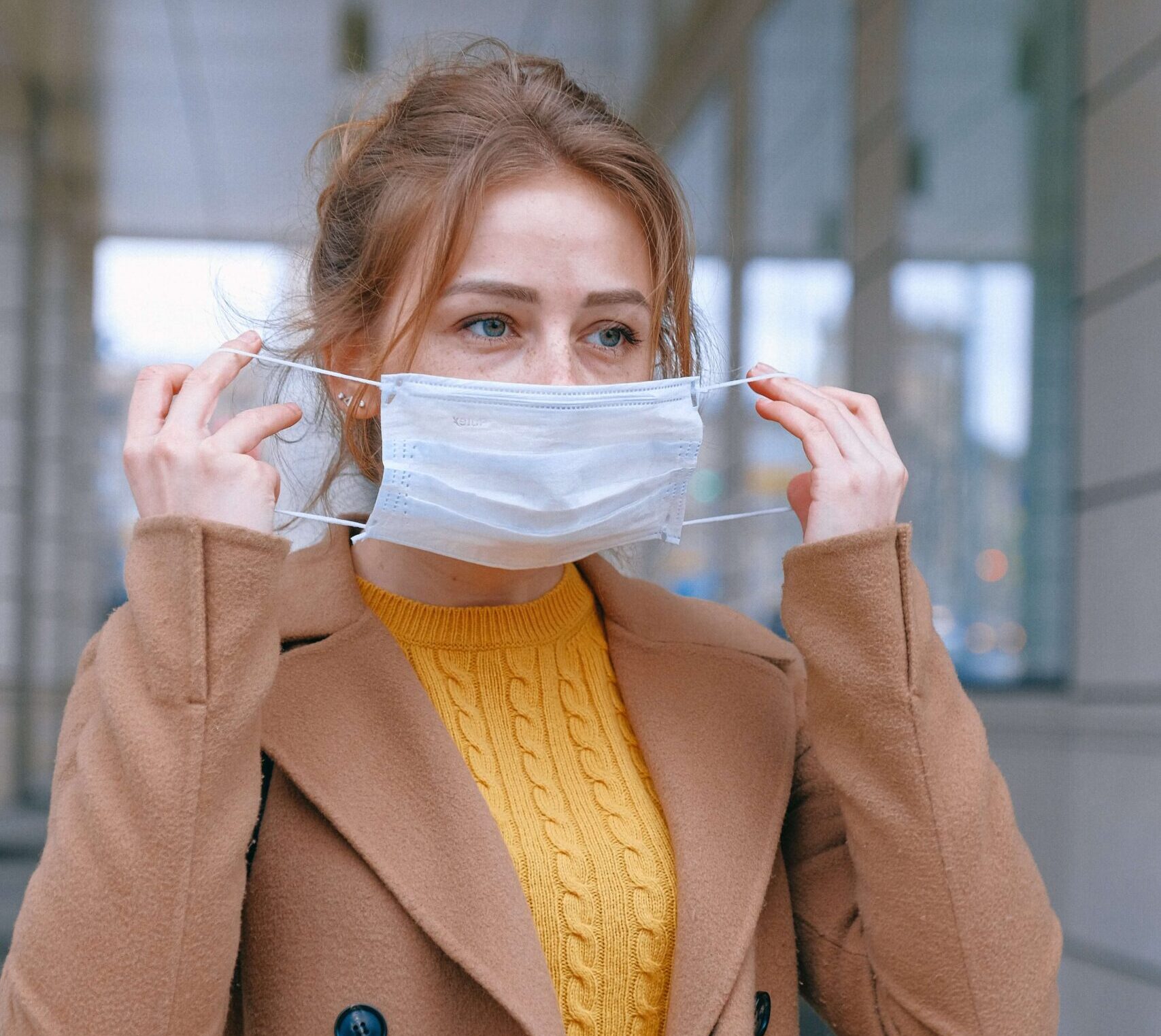 Coronavirus has disrupted business around the globe for most of this year, and it doesn't appear to be going anywhere anytime soon. According to experts, there could be a rise in cases during the late fall and early winter. The chance of community spread also increases as people shift toward indoor activities and as other respiratory infections become more prominent. The Global Business Risk Report released in September 2020 predicted impacts on business operations as among the highest risks to organizations in upcoming months. This could mean a downturn in the economy, with slumping demand for goods and services.
Continuity Planning
Businesses have had to adjust to social distancing at a staggering speed. Some have slowly returned to normal operations while others still have empty offices and remote workers. For those industries considered essential, reworking what "normal" looked like for both employees and customers was especially challenging.
Most strategic plans went out the window in the spring, and it's unclear what the next year might bring. It is important to review business continuity plans now to be proactive instead of reactive. Consider the implications of another statewide shutdown or a widespread infection in your company. When planning, consider:
Will your supply chain be disrupted?
Can you provide seamless services for your customers and partners?
Are you staffed appropriately?
Are your digital systems updated, reliable, and secure?
Financial Strain
According to a poll by the Associated Press, about half of those surveyed had one person in their household who lost a source of income. The reasons for this loss vary (see chart below), but an increased stress on personal finances can pose risks to employees. Money is an extremely sensitive topic most people aren't willing to discuss with their colleagues and supervisors. This hidden stress can manifest as a lack of productivity, absenteeism, and inability to meet deadlines. Being sensitive to the overwhelming amount of personal financial stress employees may be experiencing is critical to managing your workforce.
Related: How Personal Financial Strain Can Add Unseen Risks to your Company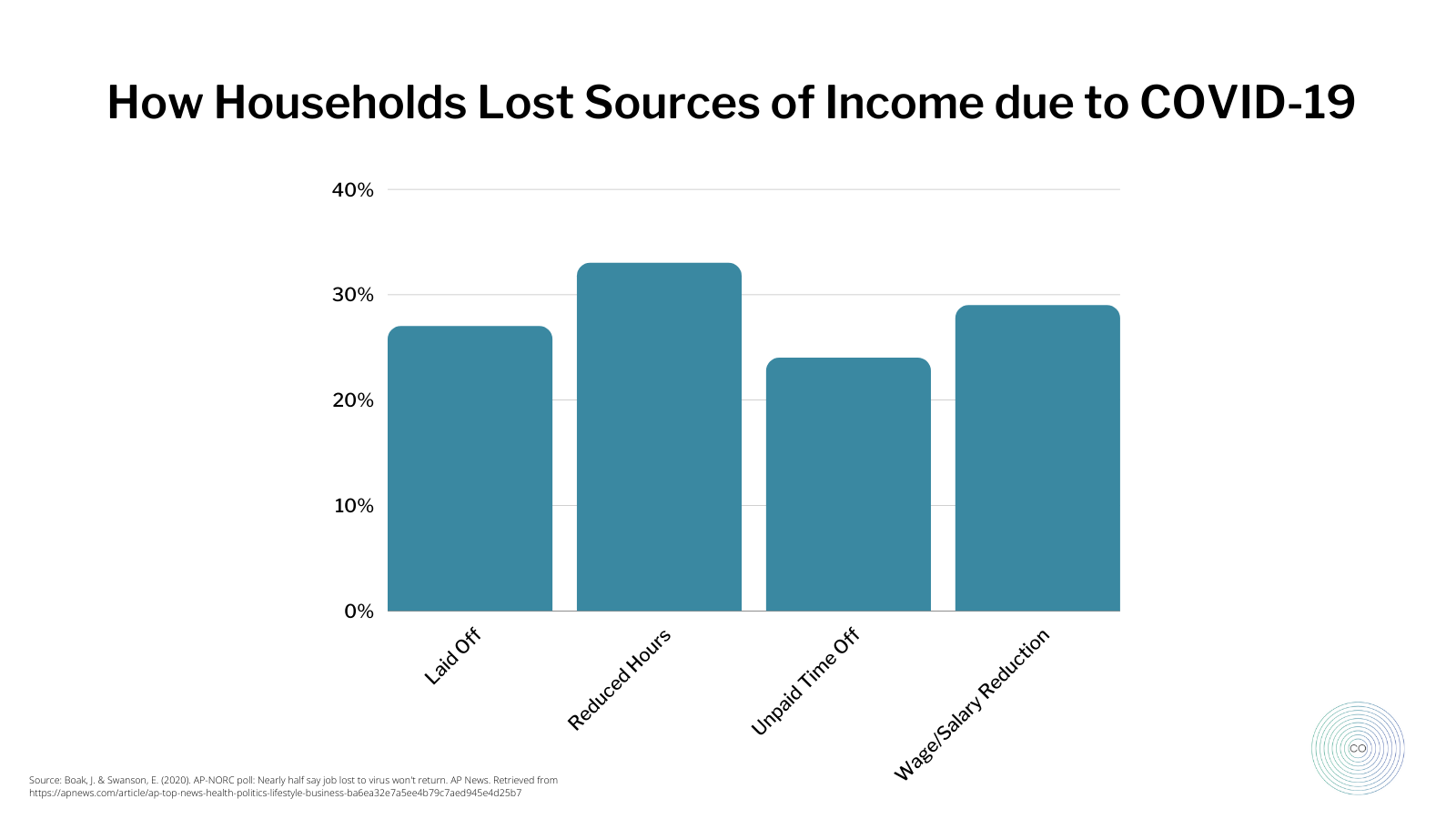 Remote Work
56% of jobs are compatible with home-based work, and experts predict this all-remote or hybrid style workplace will become the norm. Global Workplace Analytics estimates that 25-30% of the workforce will work from home at least a few days per week by the end of 2021. With this new arrangement, businesses may need to reconsider the size of their physical location or if they even need one at all.
This trend toward working from home is not only a geographical shift, but a change to the working landscape, with more people using technology to complete tasks and collaborate. You've probably heard the horror stories of VPNs not working correctly or documents that didn't quite make it to the cloud as businesses went remote. And it wasn't just internal frustrations that interrupted operations. As companies shifted to digital workspaces, hackers were already steps ahead, capitalizing on the uncertainty and people's unfamiliarity with technology. In fact, there was a 400% increase in cyber attacks since the pandemic started, and it's expected to stay steady in 2021. Reviewing your digital infrastructure is a key piece of work from home success. It is also critical to safeguarding company data.
Related: 8 Ways to Keep Your Remote Team Secure
Compliance and Regulatory Disruption
In some industries, compliance requirements, such as inspections and quality assurance from regulatory bodies, were halted due to social distancing, especially since many are done in person. This not only created increased vulnerabilities due to the gaps in completion, but also a backlog and delay. Many state and county offices are closed and are likely to remain that way through the end of the year. Staff and supervisor training and continued education is also not available due to either social distancing or the cancellation of workshops and large events.
Companies are turning to virtual solutions to remain compliant with requirements. These can often be more affordable and easier to attend than in-person events. The financial impact of training gaps has been significant, with 58% reporting that their training budgets were affected by the outbreak and 61% spending more on training than they typically do. In highly regulated industries, these compliance objectives are vital to the safety and security of the workforce and the public.