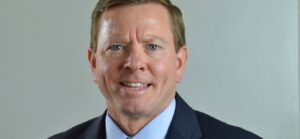 In this time of crisis and disruption, it has become clear that human relationships are an essential component of our lives. Paul Bricker, Chief Operating Officer of Knollwood Military Life Plan Community, came face to face with the challenge of providing a sense of community to the 280 residents of Knollwood in the midst of COVID-19. Knollwood is a military life plan community located in Washington, DC that serves retired officers of the Uniformed Services and their families. Paul's passion is serving veterans and their families, especially his older Americans, by providing the highest quality health and wellness services that enable residents of Knollwood to age comfortably, avoid social isolation, and have the peace of mind knowing they live within a community that is friendly, supportive, and forward leaning in their mission to seek innovative solutions, even during a national crisis.
A Community in Isolation
Community is one of the key aspects of Knollwood because the decline in social interactions is a detriment to the aging of our nation's veterans. However, they've had to change their business model quickly to adapt to the threat of the illness. Unfortunately, the restrictions and limitations on social interactions can have a profound effect on residents' wellbeing. Early on, Knollwood placed an emphasis on infection control to keep residents safe. "If your standards aren't high, or you're careless with regard to operations, you're going to become extinct," Paul says. Through rigorous testing to inform how they operate, infection control, and personal services, they've put in place protective measures to combat the spread of the virus. But the mental toll it has taken on the workforce is staggering. Paul says, "At the end of the day it's like being deployed, but the enemy we're fighting is a silent killer."
Coming Together to Find Solutions
It is imperative for leaders to get the buy-in from their workforce and encourage subordinate leaders to be willing to try something new during difficult situations. Change makes people apprehensive, often seen as a threat to their jobs. In order to help his residents, continue to age well, Paul brought together the best innovators and clinical change agents in his organization to help come up with an aggressive strategy to address the threat of the single biggest threat to the lives of his residents: COVID-19.
One of Paul's biggest challenges is is over 30% of Knollwood's healthcare workforce work at a secondary location, a commonality in the senior living industry. This increases the risk of healthcare workers innocently spreading the virus while they do not have a clue they are carriers. These people are referred to as "asymptomatic carriers" and reportedly make up more than 50% of people spreading the virus. Many of these workers are in a union and are reluctant to disclose other employment.
Paul sought a way to work with the city and neighboring states to identify workers, but there aren't digital records or processes to do so. Unable to rely on their local governments for assistance, nursing home administrators came together to spearhead this process themselves. "Transformation is hard, especially in heavily regulated organizations with human capital," Paul says. "You have to teach people new things." Gaining a better understanding of the workforce, innovating with peers, instituting wide-spread testing, and creating intentional screening processes has been a group effort to help slow or prevent the spread of illness within these vulnerable communities.
Retaining the Workforce
Presently, healthcare has more demand than supply. This is particularly true in the senior living space. Retaining workers in senior living communities became especially difficult as the risk of illness grew. "In the healthcare field, you must have agility in thinking," Paul says. That means taking care of employees and put the right people in the right roles, as well as providing the incentives to stay. Without the workers supporting daily operations, there will be many disruptions to the industry.
The Future of Senior Living
Senior living facilities are actively exploring technology as a way to help seniors live well. Innovations like the Aladdin System track older residents to prevent falls, one of the biggest health concerns for older Americans. The system predicts fall indicators to help providers "get left of the boom." Getting "left of the boom" is a commonly recognized term from counter-IED operations in Afghanistan and Iraq. The key to saving lives was anticipating the explosion by analyzing data that assisted leaders put in place actions to protect soldiers "left of the boom." In the case of COVID-19 and preventing falls, they analyzed data and used technology and testing to assist leaders in preventing infection and falls.
Knollwood also has their own Rehabilitation Therapy team to provide important therapy crucial to positive outcomes in residents healing from sickness, surgery, or injury. Therapists track progress using new technology incorporated in their Bioness Integrated Therapy System, or BITS, which enables therapists to track progress and then illustrate the potential outcomes with residents and their families. It is often difficult to have conversations with older Americans about limiting their choices, such as driving their car, when their cognition and reaction time begin to decline to a level that make driving unsafe. The BITS assist therapists in having these difficult conversations with families by providing an objective exercise designed to measure these important challenges of driving. A supportive therapy team utilizing simple to understand technology leads to more successful outcomes and makes for a positive outcome of a difficult reality.
No one is immune to the aging process. The most valuable asset in senior living is the people in it. Paul reminds us all to appreciate our fellow workers and the hard work they do each day to provide community to those around them.
To learn more about Paul and Knollwood, visit their website.