Have you ever had a time when you brushed the back of your hand across your forehead and said, "Whew, that was close"? Each organization has had a good catch that prevented an event from turning into a misstep. These events shouldn't be disregarded or overlooked, but used as a meaningful learning opportunity. It's important to document and discuss these events without judgement when they occur in your organization to build trust and exchange knowledge. To identify risk, we must evaluate the times when we have avoided them. Our team shared a few personal experiences when a near miss taught them a life lesson.
In basic training, I was learning how to launch a grenade. As a baseball player, I knew keeping my eye on the target was crucial to making a good throw. I chucked the grenade and watched it sail off toward its intended target. Seconds later my commanding officer threw himself in front of me, taking me to the ground. I didn't have any cover for protection and could've gotten injured by the explosion. Though I was used to the follow through I'd practiced playing baseball, I needed to take a new approach to this skill. -Chad T.
Lesson learned: Sometimes you have to change your old ways of thinking.
I was a high ropes facilitator at a summer camp in Michigan. When I was in training, I was learning how to transfer my safeties from one cable to the next. The proper procedure was to change one of the two safeties at a time so you're never unattached. I accidently removed both safeties in the transfer process. My spotter on the ground noticed and called up to me to tell me I didn't have any safety on. There I was, forty feet in the air on a narrow wooden platform without anything to catch me. I quickly reattached my safeties, thankful for the attentiveness of my climbing partner.  -Karen H.
Lesson learned: Having more eyes on something prevents mistakes.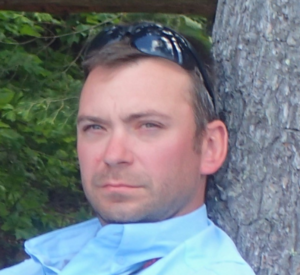 I had a customer who didn't meet the prerequisite for a future class they were reserved for. We expected that he would be able to complete the prerequisite before attending and didn't realize the class had been overbooked. If we didn't cancel quickly on the class he was reserved for, we could've been charged for the student. We would have a lot of explaining to do and the perception would be that we weren't tracking training properly. Luckily, the person who emailed me noticed in time for us to cancel. Normally I keep up on things like this, but we have had IT issues and we've been so busy working on major projects for one of our busiest times of the year it got lost in the pile of things to do. -Jeremiah T.
Lesson learned: Having a cohesive team is important component to a company's reputation.
When stationed in Ft. Lewis, Washington, I was selected for an opportunity to do some adventure training. During the rappelling event, we went down a 300-foot cliff. The individual had two 150-foot nylon ropes tied together with a bowline hitch, with the knots at different heights from the ground. The concept was to rappel down using one rope, the one with the knot higher than the other, then tie-off, and add the second rope to a second caribiner. I was on belay for another person. He went down correctly but allowed himself to go too far and he had the knot up against the caribiner - he was stuck. The top group was informed and I pulled him up enough to allow him to get the knot released. He was then able to complete the exercise. -Clay S.
Lesson learned: When doing something potentially risky, always have a back-up plan in place.
Have you had a near miss in your organization that helped you learn? Share your story in the comments below!