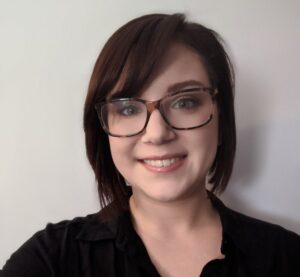 Enterprise Risk, Security, and Compliance Professional Ally Pinheiro joined the Critical Ops team in 2020. Since then she's been instrumental in improving internal cybersecurity practices, as well as helping organizations reach their security goals through cyber assessments and continuous monitoring. In February, Ally will host a three-part webinar, Navigating Uncharted Waters, where participants will learn how to empower employees across their organization to be proactive and go on the offense against cyber threats. Read our interview with Ally below!
1. How did you get into the cybersecurity field?
I fell into the cybersecurity field by chance. I was interested in many different subjects, but I kept coming back to my love for investigations. I noticed a trend in law enforcement with the prevalence of technology being used in crime, whether it be a Google search or a full-scale cyber attack. Once I was in college, I found myself drawn to intelligence and preventing cybersecurity attacks, especially on small businesses within critical supply chains.
2. What excites you the most about your position?
The most exciting part about my job is working with our next leaders in cybersecurity. Karen Hubbard [Creative Developer] and I run an internship program with university students, many of which focus on cybersecurity. Cybersecurity can take a lot of creativity at times. Collaborating with students and professionals alike has not only provided new perspectives and strategies but equips our upcoming professionals with real-world experience.
3. What is your number one cyber concern for companies in 2021?
My number one cyber concern is the stark increase in supply chain attacks. Bad actors are moving from attacking the larger organizations and focusing on getting to them through smaller organizations because they are more vulnerable. We need to push towards affordable, but reliable cybersecurity solutions and invest in educating the entire workforce in on protecting the organization at all levels.
4. How can companies go on offense in their cybersecurity efforts?
The key to preventing cyber attacks is defense in depth. Just one solution is no longer enough and it's crucial that we place preventative measures in multiple places. A strong firewall and an anti-virus software may seem like enough, but you are only as strong as your weakest practice. Bad actors will try everything they can to get into your network and are not easily discouraged from one failure. We need defensive measures in as many places as possible.
5. What books have you read lately?
The most recent book I finished was Future Crimes by Marc Goodman, which I highly recommend for people interested in what we can expect in cybercrimes. Right now, I'm reading The Girl on the Train by Paula Hawkins. I tend to switch back and forth between mystery novels and non-fiction!