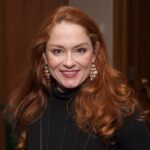 When you ask Nina Kilbride what she'd do for the rest of her life, she'll say she's already doing it. Nina is a leader in her field, blending burgeoning technologies into industries searching for innovative solutions. She's the principal for Corpening Labs, a company that creates validated marketing measurements for emerging tech companies, with an emphasis on legal applications of digital control systems. She's living her dream, following a series of milestones she made years ago to bring technology to businesses looking for a competitive advantage.
Taking Chances
Nina began her career as a commercial litigation attorney. Before the technological wave of the late 1990s, lawyers were managing stacks of thousands of paper files. Digital signatures were not yet being used as a tool for faster processing. At the same time, her clients adopted this technology right away. A side effect of her work was to clean up contracts, and with the new abilities of digital contract management, there wasn't a need for those services. She knew it was time to modernize to keep up with the digital revolution and what it would mean for the future of her career.
Nina taught herself to code, and in 2015 she joined a small legal startup and became head of engineering, embracing technology and using it to conduct legal operations. This led to her interest in smart contracts, which use blockchain as a better way of storing and proving certain kinds of evidence. Legal contracts were already a cross-cutting system, so the move into smart contracts happened organically, with the added benefit of better collaboration and transparency.
Teaching New Tech
As technology evolves and changes the way people do business, the industries that were reluctant to adopt technology in the first wave now find themselves at a disadvantage. But that doesn't mean they aren't interested in working with new innovations like blockchain and cryptocurrency. Nina, who wasn't a digital native herself, saw the potential of these tools and wanted to be part of the networked economy. As an advocate and speaker on blockchain technology, she is seeing huge growth in the smart contract space. Just a few years ago, Nina was having ice breaker conversations to introduce this difficult, obscure topic. Now there is more energy and competition in the field.
One of her biggest challenges is managing the wide array of experience people have with technology. When she gives presentations, she must speak to everyone in the room to help them not only understand the technology but why it's relevant. "I tend to take really concrete examples to illustrate how things could work differently," she says. "When talking to lawyers I can find an example for them to anchor their experience to." When she establishes that foundation, she can then help groups overcome resistance and work out a viable roadmap for success.
Providing Value
According to Nina, the key factor for successful human-technology integration is providing value without adding inconvenience, burden, or expense. When rolling out a new product or service, it's best to start where you are. "Small, iterative wins are the sustainable kind, and I find it less productive to spend working time trying to solve questions of global significance. Baby steps are a more effective way for tech to be adopted." For Nina, part of the fun of her job is taking a fledgling initiative and helping create an onramp into the digital economy.
Nina is excited to see where her vision will take her. She's currently creating scalable products that meet the unique needs of the legal industry. Her foresight has put her on the cutting edge of the technological revolution and positioned her as an excellent resource for businesses wanting to try concepts that once seemed unattainable. "In 2015, people thought I was crazy, but people don't think I'm crazy anymore." To learn more about Nina and what she's developing, visit her LinkedIn page.