Critical Infrastructure Modernization Forum
October 2, 2022
The 16 critical infrastructure sectors are part of our daily lives. Not sure how? Let me tell you a quick story about my morning before the first ever Critical Infrastructure Modernization Forum we ran on September 19th.
How many of the 16 sectors can pick out in the story below?
It's Monday – game day! My alarm clock went off too early, as usual. I grabbed a hot shower, ate breakfast, took my vitamins, and got ready to leave for the day. As I headed to the car, I received an email reminding me of the evening networking event after the forum. I jumped in the car and stopped by the ATM to grab a few bucks. While riding over, I called my Defense Sales team and reminded them I'd be out of the office after lunch. I glanced up as an EMS and fire truck whizzed by – someone's life had just changed. Then, I pulled into the beautiful Westlake Community Services Center, ready to engage with experts on dams, chemical storage, and nuclear reactors! 
If you counted 16, you are correct.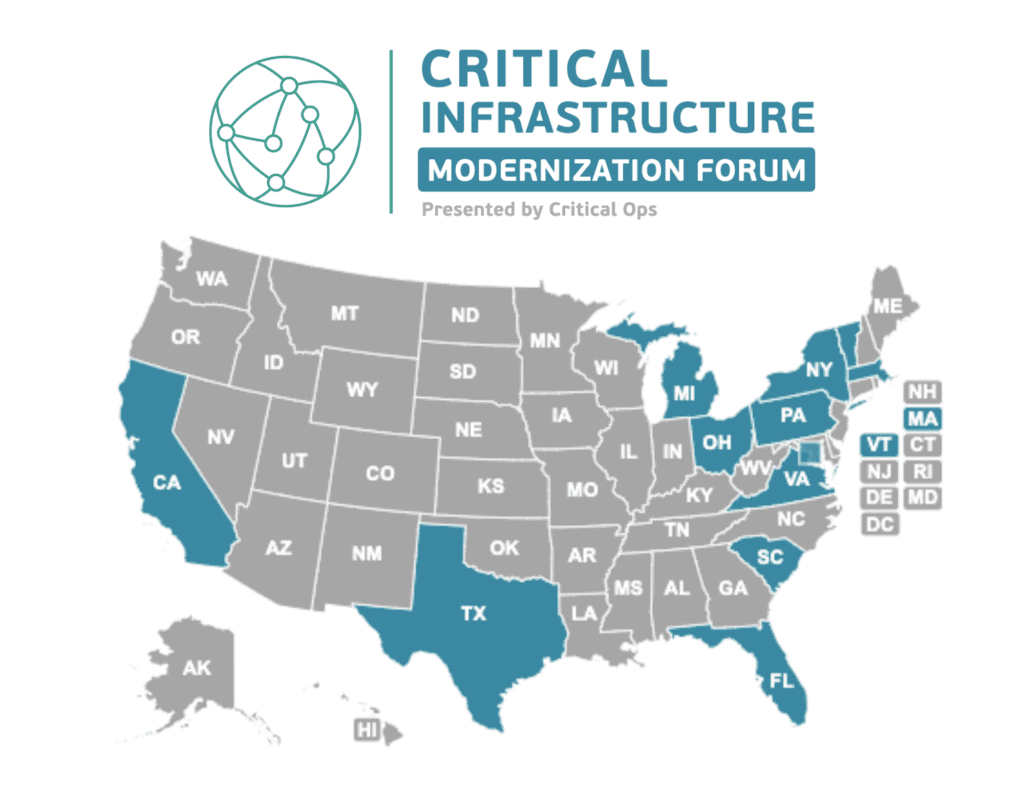 During the forum, speakers highlighted how they are driving change by using innovative ways to improve the future of our morning routines. Back-to-back attendees from 12 separate states heard from each sector and three keynote presentations about the new products, advanced services, and opportunities to get involved. Since the event, several attendees have decided to team up and pursue opportunities. Perfect!
To keep the forward progress, do the following:
Step 1: Set a short-term, six-month goal. "In six months, I will achieve [key goal derived from the modernization forum]."
Step 2: Set a regular cadence. "Every two weeks, I will meet with my team about [insert topic contributing to the goal]."
Step 3: Create metrics. "When I am successful, a quality outcome or opportunity is [descriptive result or deliverable from your actions]."
Dedicating ~20% of your weekly time to the above steps is the secret to success. The 20% marker, reinforced by Google, is set aside for you to explore new ideas, engage in interests, learn new skills, and build relationships. It is the perfect opportunity for you to implement the three steps, build on your connections at the modernization forum, and contribute to the sectors we use from the moment we wake up! Don't let the moment pass. Seize the opportunity and control the outcome. See you again in the fall of 2023!
Reach out to learn more about this year's forum or how to get involved in future events. Critical Ops works closely with several businesses that are changing the world, and we'd love to have you on the team.